ALLTY 2000: FOR BETTER RIDING EXPERIENCE
257

Views
Posted on:
Thu, 12 Dec 2019
Allty 2000 is a multifunctional bike light with maximum 2000 lumens of light output and is the best choice for both road and trail cycling. The creative OLED screen can display lighting mode, battery level, and the available running time, to help riders make cycling plan more scientifically.
HIGH EFFICIENCY OPTICAL LENS
Allty 2000 is embedded with an independent daytime running light and two enhanced high-power LEDs that can output maximum 2000 lumens of light. The high side visibility design can increase the warning effect.

Dual beam angle design (left flash angle 25º, right spot angle 18º) will emit a balance amount of light, give broader and brighter road coverage.
MULTIFUNCTIONAL BIKE LIGHT
With the daytime running light, it will be easier to catch drivers and pedestrians' eye-drawing. Hence to strength riding safety.
Allty 2000 is a reliable partner when you are riding on the trail and bush road. With the dual beam angle design, it can spread wider and brighter road coverage, to bring you the utmost riding pleasure.
When riding on the road with external lights, you can use the medium-low lighting mode, or the left/right LED solely, which is bright enough to light up the way.

CREATIVE OLED SCREEN DESIGN    
As an intelligent bike light, Allty 2000 bike light has an OLED screen, which indicates lighting mode, battery level and available running time for all 17 brightness levels. This to help you make better cycling plan.

REMOVABLE BATTERY PACK WITH 7000mAh SUPER CAPACITY
The internal removable 7000 mAh (2x3500mAh 18650 battery cell) high capacity battery pack can keep running for up to 14.5 hours. Riders can take backup ones to extend the running time especially when taking long time riding.
COMPATIBLE MOUNTING METHOD
Like other Allty series bike light, Allty 2000 adopts Garmin mount as well. Toy can install it on the computer mount or via Gopro camera mount. Three versatile straps enable Allty 2000 to securely mount on all standard handlebar shapes. With Allty 500 helmet mount, Allty 2000 can also be fixed on the helmet.

OPERATION MODE
Allty 2000 has five lighting modes, and each mode has specific brightness level to satisfy different lighting scenarios. Mode memory feature will save the las selected mode and brightness level automatically.
IPX5 WATERPROOF RATE
Under IEC 60529 standard, the waterproof rate of Allty 2000 is up to IPX5; means that with water sprayed from all directions, the product will not be affected.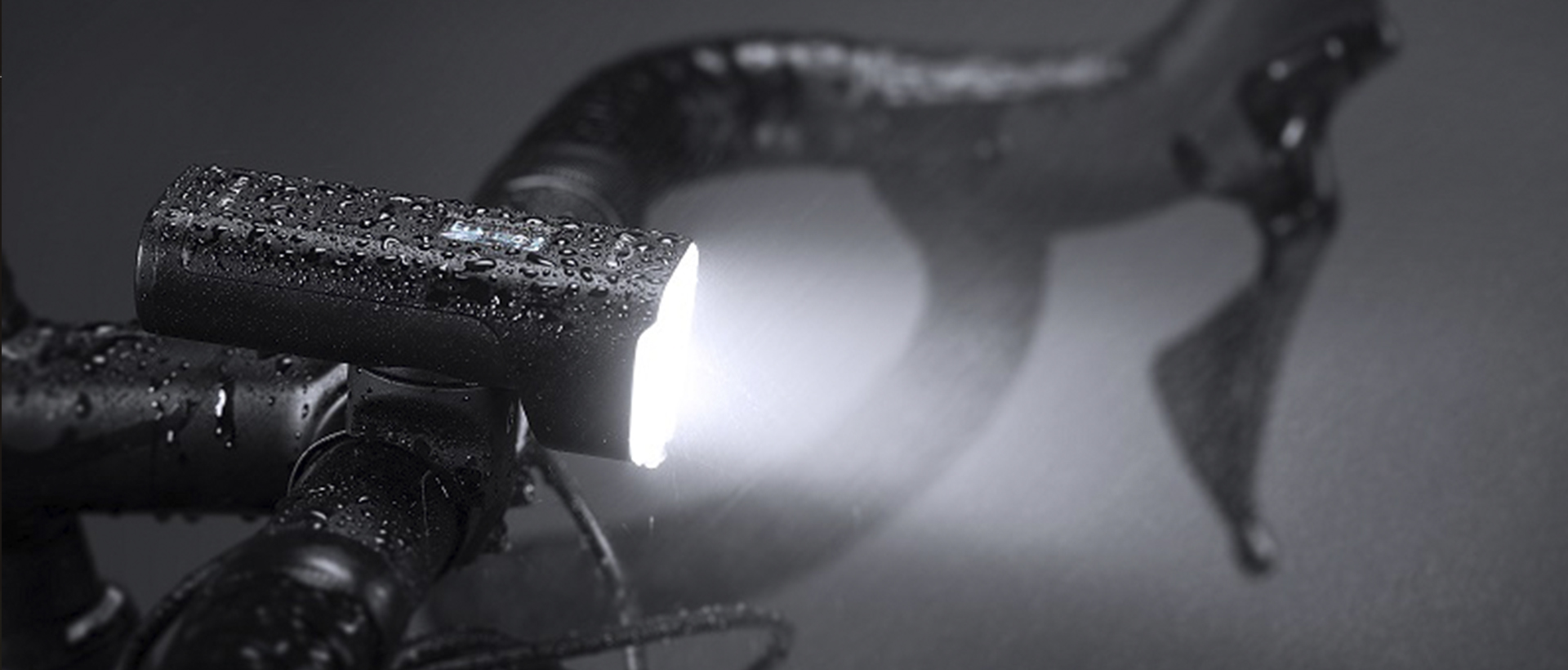 Product added to wishlist