FULLGAS FLAPJACK, THE PERFECT BAR ANY TIME DURING THE DAY
406

Views
Posted on:
Mon, 04 Nov 2019
Delicious FullGas bar made from whole oats, with a high fiber content.
FullGas FlapJack Bars are made with whole oatmeal to obtain a high quality bar. They stand out for their flavor, with white chocolate coating, yogurt flavor and without added palm oil, in addition, they are rich in hydrates and healthy fats, which will help you recharge energy in long-lasting bike trips.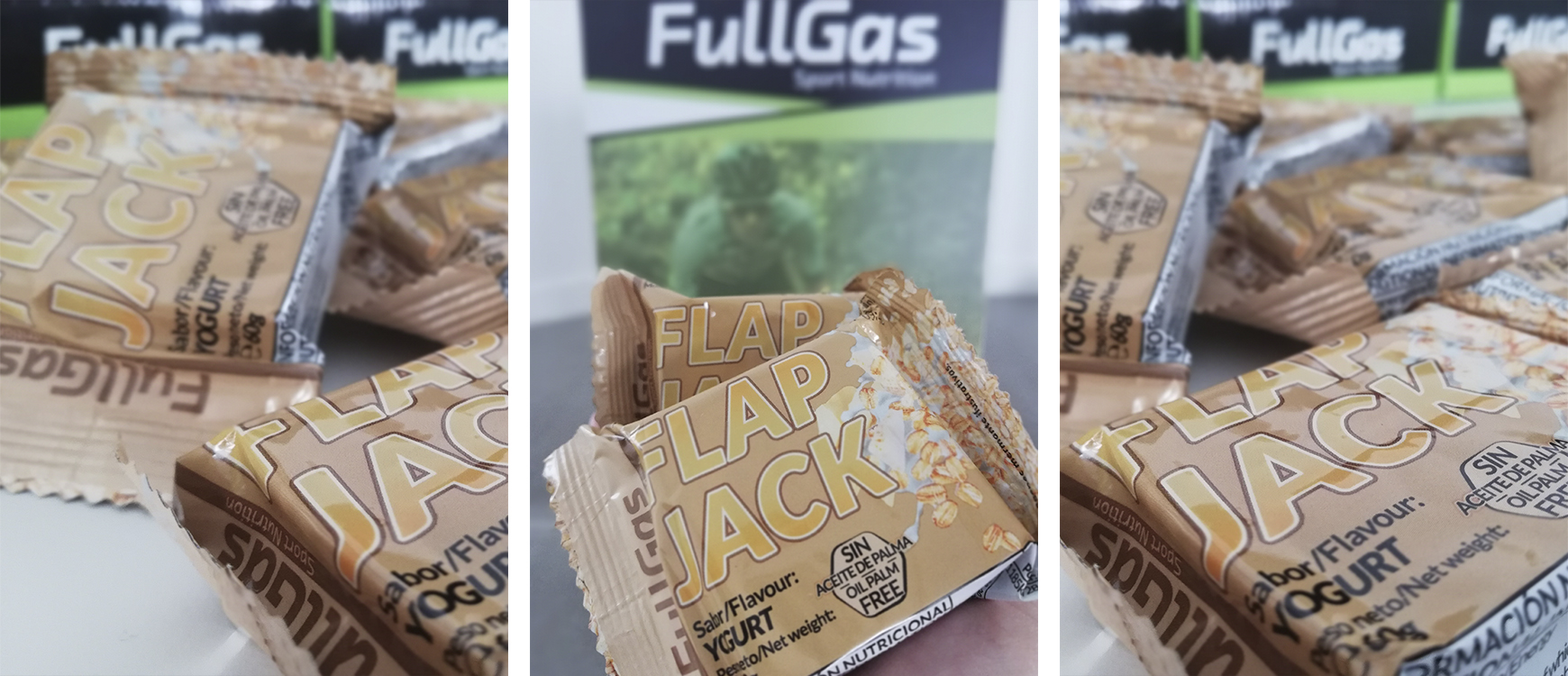 They are the perfect alternative to consume at any time of the day, even after training if you want to replace the post-workout shake. They can also be taken as a substitute for lunch or snack.
They come in a 60g format with plastic wrap that keeps the product well protected.

INGREDIENTS
AVENA flakes, margarine [vegetable oils and fats (coconut oil and sunflower oil), water, emulsifier (E471), citric acid (acidity regulator), preservative (E202), aromas, carotenes (dye)], sugar , white vegetable base [sugar, vegetable fat, whey milk powder, skimmed milk , soy lecithin (emulsifier) ​​and aromas], invert sugar syrup [sugars, water, citric acid (acidity regulator), acid carbonate of sodium (acidity regulator) and dye (E-150d)], yogurt powder [atomized yogurt, DAIRY proteins], aromas, sodium chloride (salt), potassium sorbate (preservative).
Product added to wishlist