THE RIGHT HELMET FOR EVERY MOMENT
268

Views
Posted on:
Tue, 22 Oct 2019
A uvex bike helmet is the right companion on any ride. At any time. In slow-moving traffic. On fast roads. Day and night. Be seen and stay safe. Beyond your city's limits. Velodrome, trail, or singletrack. With smart designs, superior ventilation, and unbeatable protection.
For exceptional protection, 24/ 7, 365 days of the year – uvex 2020 is the go-to choice.
Allaround helmets
Trekking or touring. Dirt track or city streets. Mountain biking or pushing hard on the hot blacktop. An allround helmet from uvex is the perfect companion on all your rides.
The optimized ventilation and breathable padding of our bestseller for example, Uvex I-VO CC,, ensure perfect climate management and excellent wearing comfort. Enjoy a relaxed ride in the countryside or a short tour through town and arrive home safely.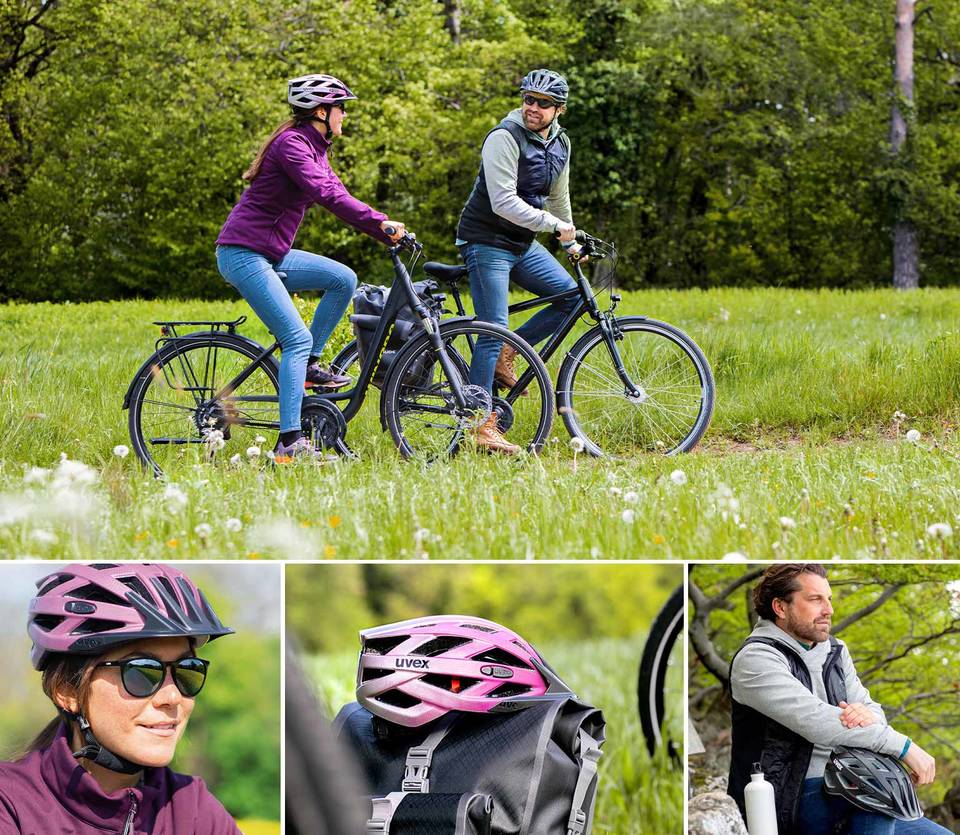 Performance helmets
Fast roads. Hairpin bends. The uvex road collection ensures a confident performance from the first push of the pedal. Assured safety – even when the pace heats up.
Shave seconds off your personal best with the Uvex Race 9 helmet, or push boundaries with the Uvex Boss Race. Lightweight, extremely aerodynamic, with perfect ventilation and a comfortable fit. Hot blacktop or mountain pass. The distance makes no difference.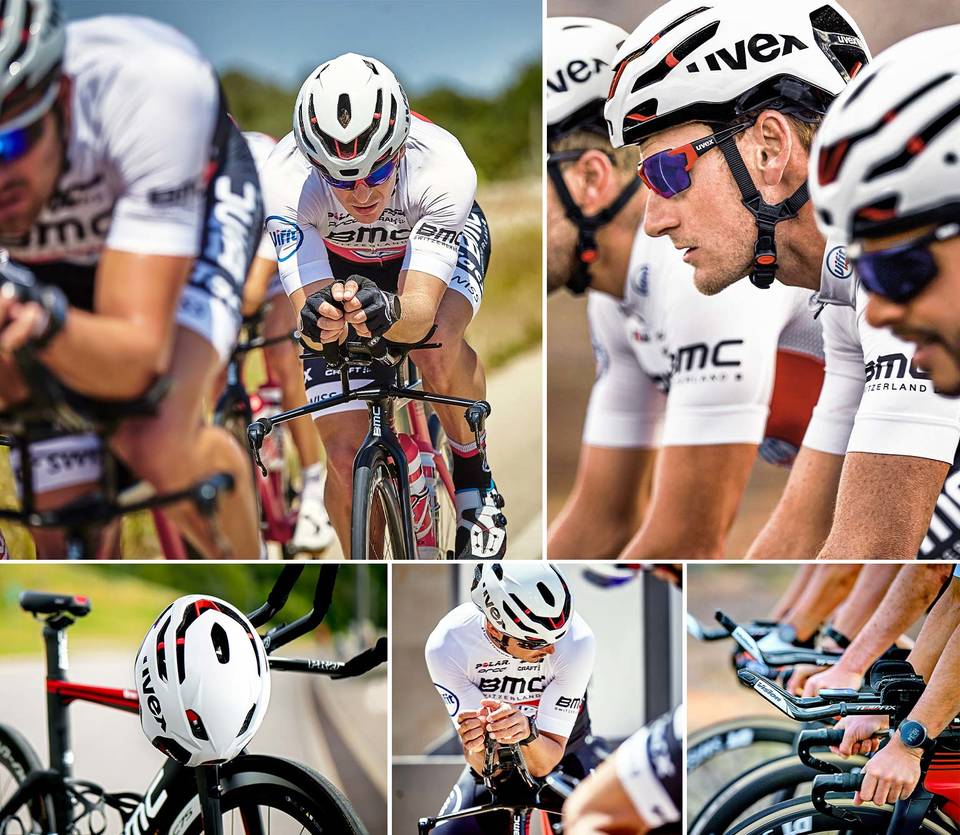 Mountainbike helmets
Mountainbiking means versatility, freedom, and flexibility. Uphill or downhill, trails or bike park, woodland, rocks, or tree roots – uvex has the right mountainbike helmet for every scenario.
Whether you opt for a half-shell helmet like the Uvex Quatro Integral, or the fullface protection of the  Uvex Jakkyl HDE: best ventilation, optimal fit, and perfect protection are guaranteed. So you can ride with no limits, wherever you go.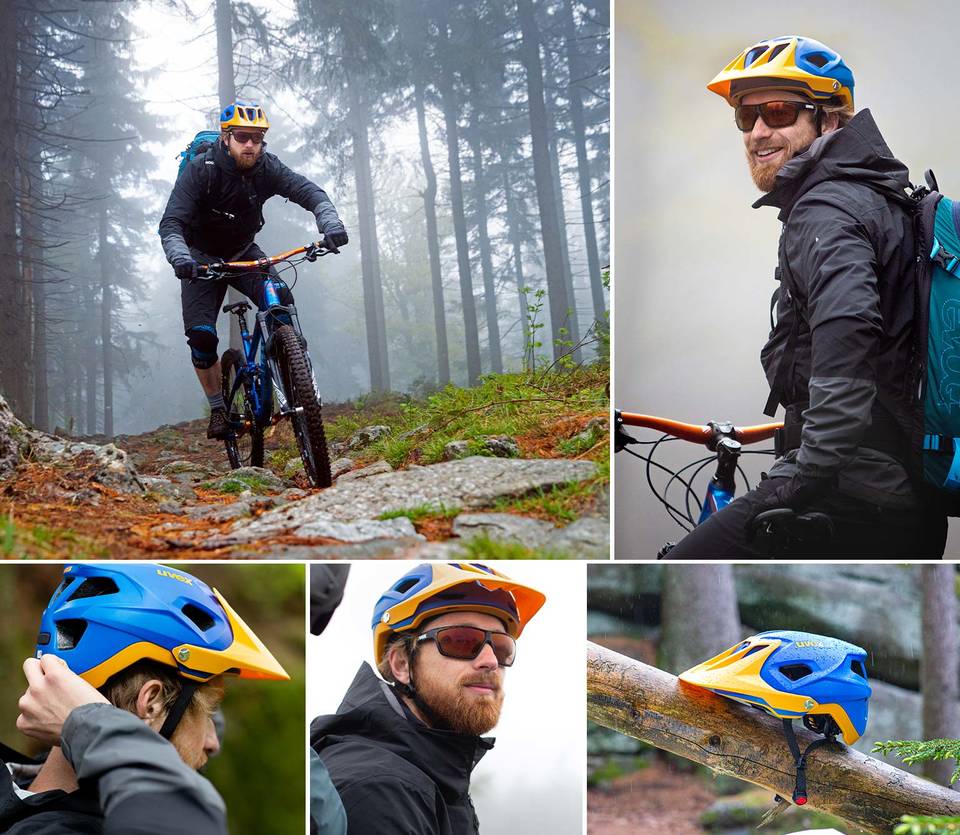 City helmets
Day or night. S-Pedelec or city bike, e-scooter or fixie. The uvex city helmets deliver optimum protection at all times. Whether on the way to work or cruising through town, uvex understands the challenges of the city streets and has designed a helmet to meet each one.
Intelligent lighting systems, like the one integrated in the uvex finale light, ensure increased safety, even in heavy traffic, while the Uvex HLMT 5 Bike Pro pro guarantees a confident, stylish look. Hit the street and arrive safely. No matter which route you follow.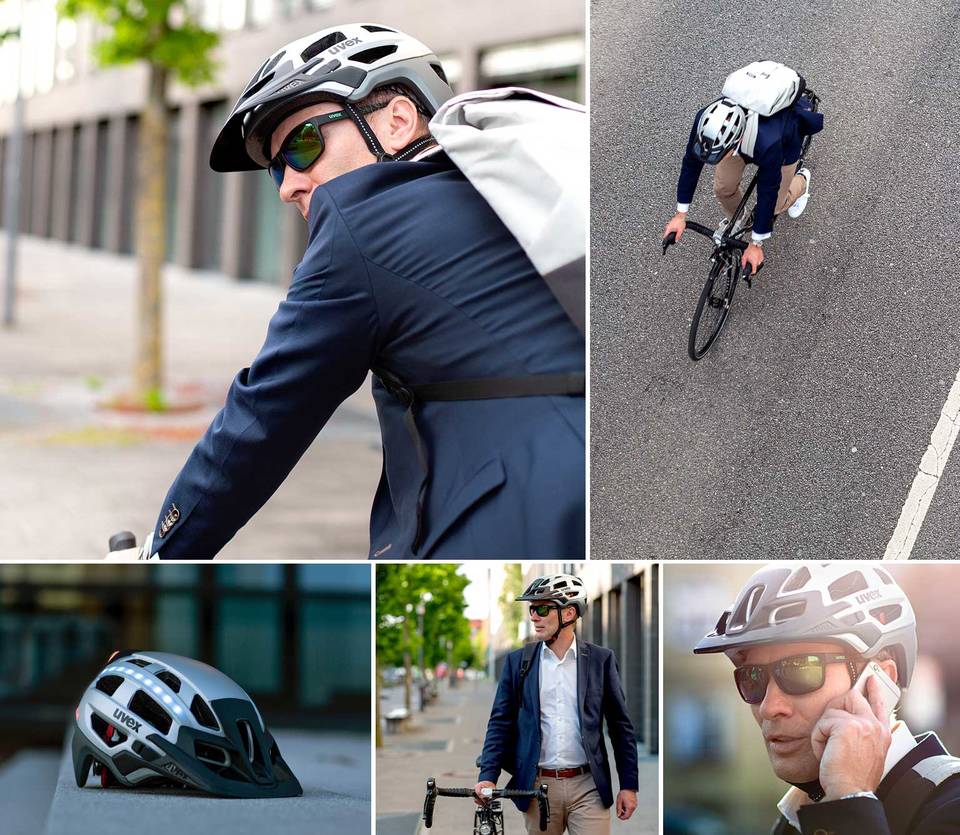 Kids helmets
Bike, skateboard, scooter, or balance bike: the uvex helmet collection for kids accompanies children and teenagers from school, to the playground, and back home again – safely.
Like all uvex helmets, the kids helmets come with a stylish design, easy-to-use size adjustment, and TÜV safety certification as standard. The special design of the helmets ensures the highest level of protection at all times – keeping your kids safe, whatever they do.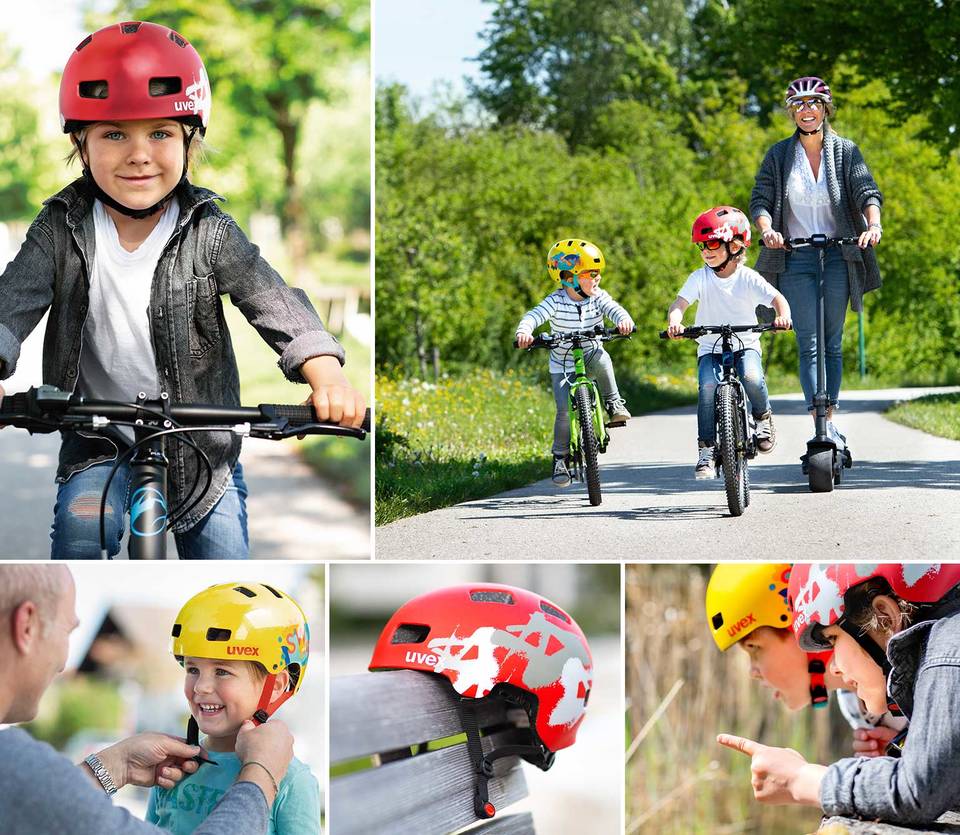 Product added to wishlist