ALLTY 1000 OF MAGICSHINE, THE FIRST BIKE LIGHT OF 1000 LUMENS WITH DRL
318

Views
Posted on:
Thu, 17 Oct 2019
Allty 1000 is a quality product: quality materials, finished with attention to detail and minimalist design.
Daytime running lights reduce cyclist accidents by 32%. ALLTY 1000 by MagicShine is the world's first 1000 lumens bicycle light that combines a separate unit as a daylight (DRL).
The DRL is a system composed of a series of micro-LEDs (12 in total) capable of providing a constant light of 25 lumens totally diffused and with neutral white color. It is useful as a locator and to be detected in the dark without the risk of dazzling those who travel in the opposite direction to ours.
• Uses two independent lighting sources.
• XP-L V6 main LED with a maximum output of 1000 lumens and an output angle of 21 degrees
• DRL auxiliary system (daylight): 25 constant lumens for approximately 30 hours
• 3 normal modes and two flash modes
• Power supply with integrated 4000mAh lithium battery
• Handlebar support compatible with Garmin devices
• Dimensions: 96 x 30 x 37 mm.
• IPX7 waterproof
• Weight 127g
• Resistant to impacts up to 2 m high.
• Maximum light intensity 26000cd with a shot of 320 m
• Integrated charging system through micro-USB for fast and safe charging.
• Electronic switch with LED backlight.
• Anti-scratch anodized aluminum body.
• High efficiency circuit for a constant current supply.
• Rubber switch, easy to use interface for output management.
• TIR lens for the main and frosted LED for the DLR system
Excellent power
This MagicShine 1000 lumens model has an excellent runtime thanks to the presence of a built-in high performance, 4000mAh.
The power at the highest level is adequate and effective to illuminate over long distances or if, for example, one advances at high speed. For normal driving on the road at an average speed of 15-30 km / h, the average level is sufficient.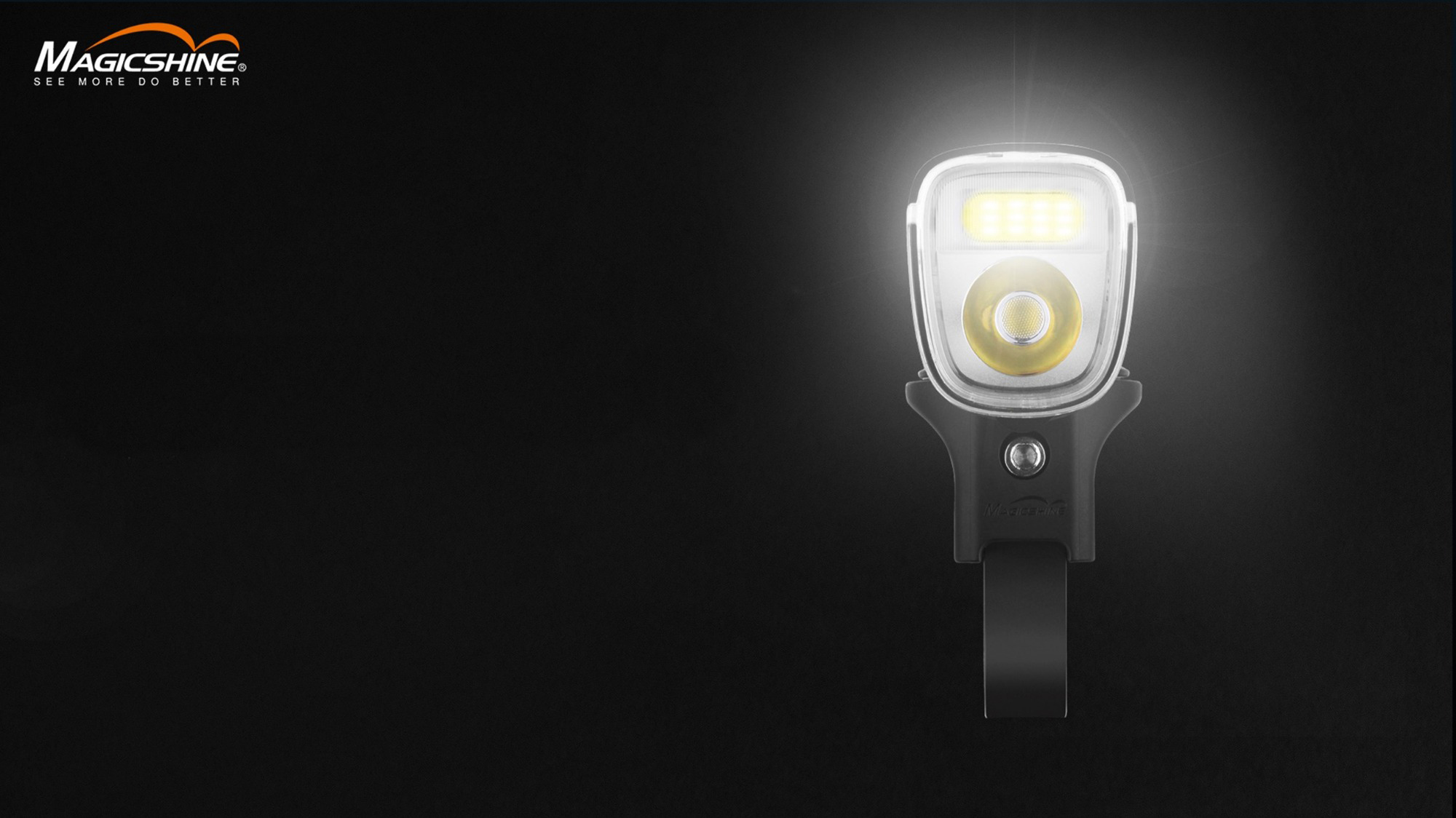 With integrated battery and charging indicator
MagicShine Allty 1000 has a built-in 4000mAh non-removable lithium battery. Charging through the micro-USB cable takes about 3-5 hours, depending on the charger used.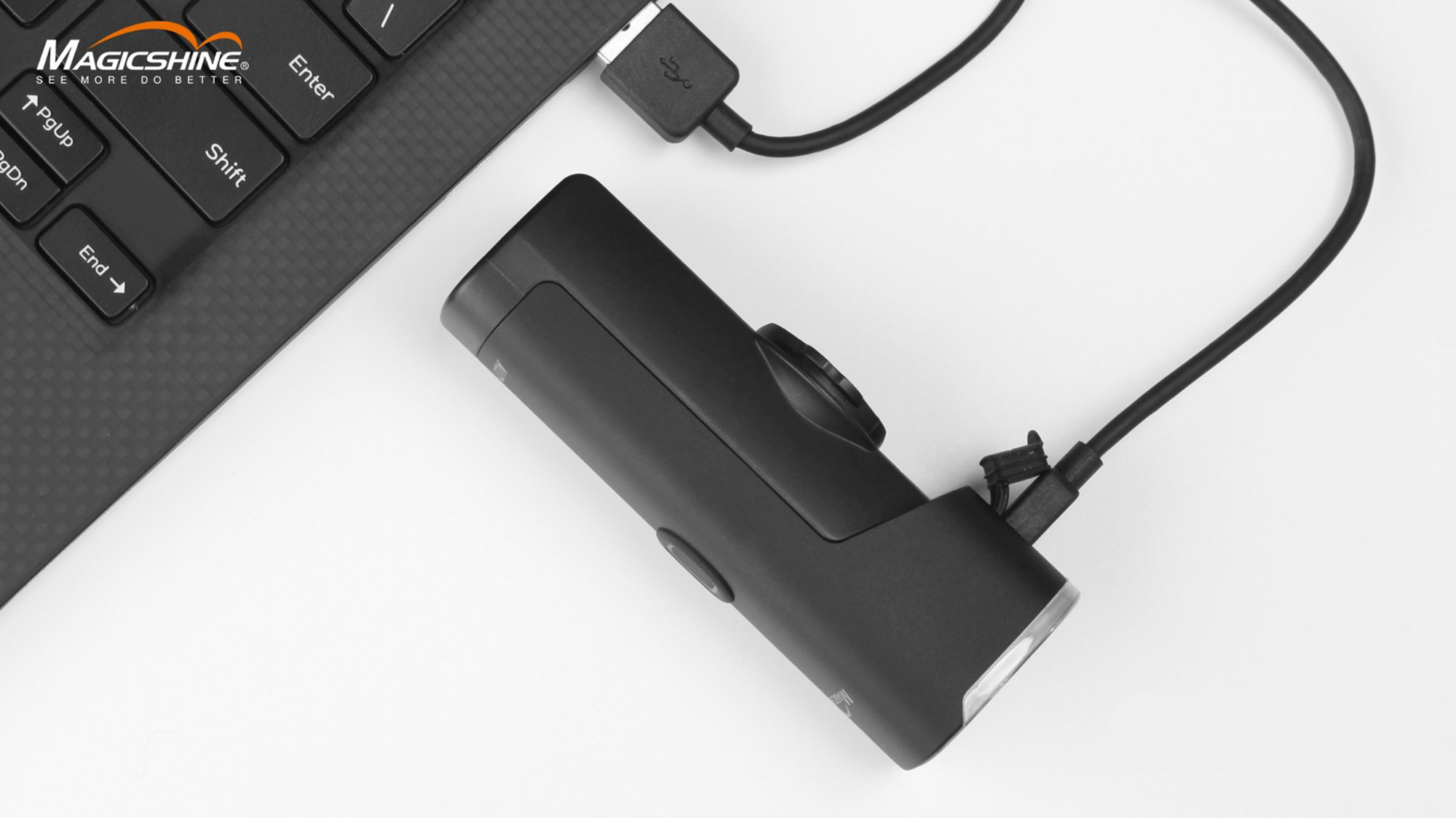 It has a light indicator under the switch that lights green and red provides information on the remaining charge:
• Green, charge between 30-100% or "full charge"
• Red, load between 10-30% or "load"
• Flashing red, load <10%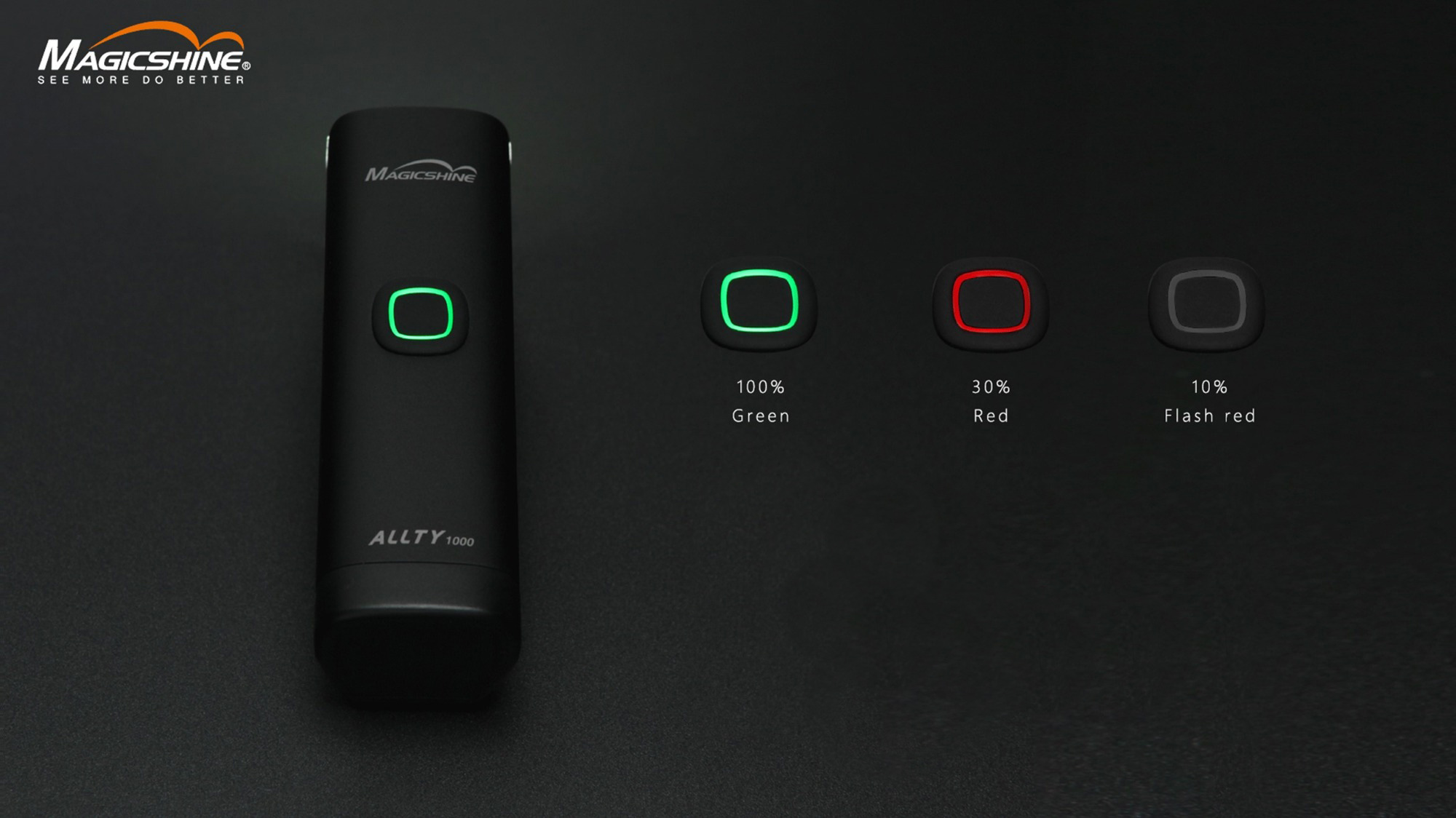 The system to place Allty 1000 on the support is simple and effective
At the bottom is the hook system that allows the light to connect to the handlebar support.
The stand is made of plastic and is very easy to install. A series of straps of different lengths is included for maximum compatibility with different diameters. The support is locked simply by screwing, with the appropriate wrench provided, a steel bolt that pulls the straps and fixes them around the handlebar.
The straps have a small layer of rubber that guarantees excellent grip and prevents the support from rotating or moving from its position with the vibrations and the weight of the light.

Change the power level with just one click
The interface is very simple, with each click the level changes. To turn the light on or off, simply press and hold the switch for at least 1 second and it will enter DRL mode. With the light on, each click allows you to move to the next level in the order: Low-Medium-High. The DRL system will always be active when the light is on.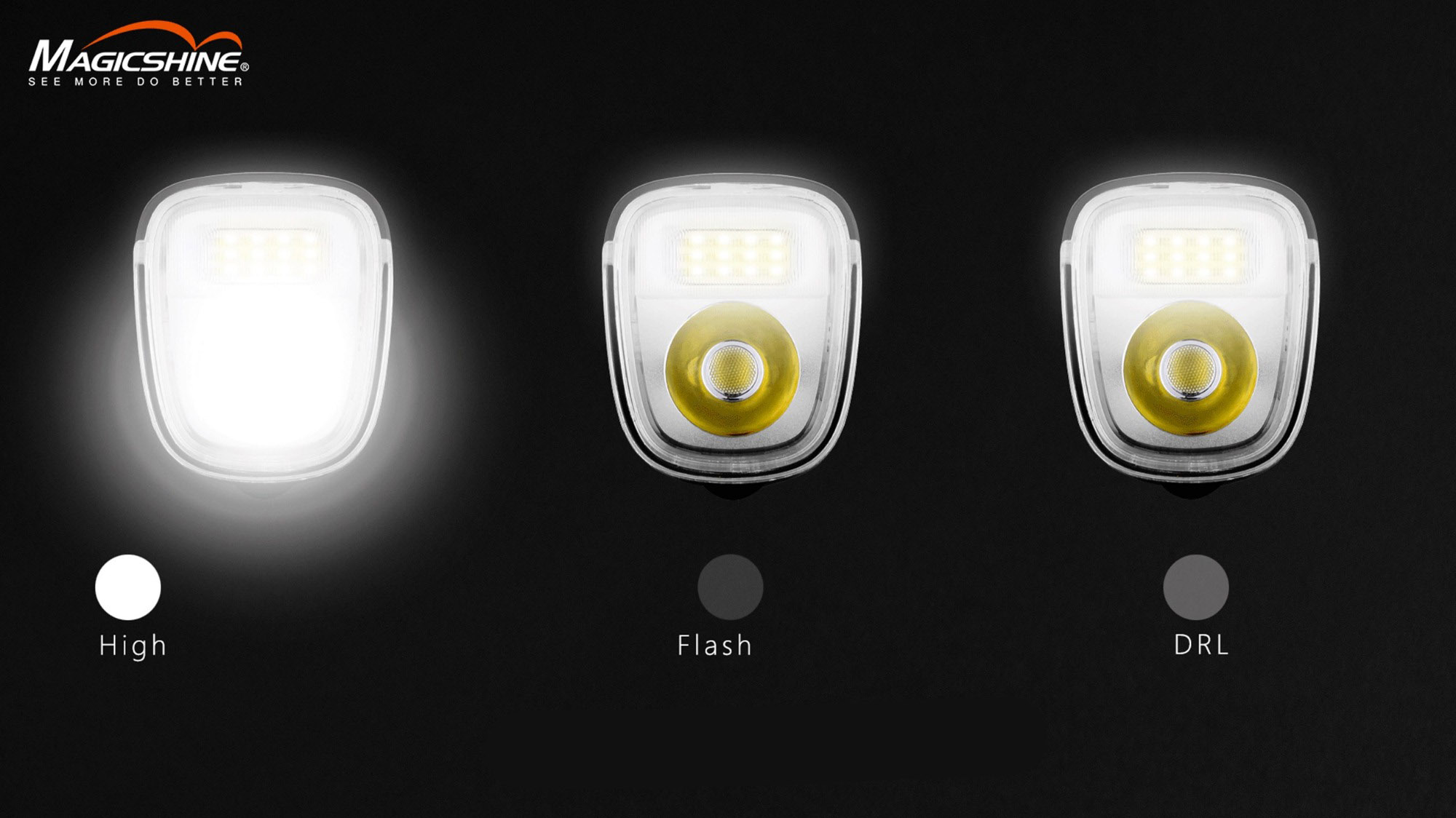 Product added to wishlist