CASTELLI, OFFICIAL SPONSOR OF THE BIGGEST TRIATHLON IN SPAIN: BARCELONA TRIAHTLON SERIES 2019
578

Views
Posted on:
Thu, 03 Oct 2019
Barcelona Triathlon by Santander is defined by being able to unite, in the same scenario, thousands of popular athletes with some of the best triathletes in the world.
True to its philosophy, the event offers nine ways to reach the finish line: three distances - Olympic, Sprint and Supersprint - and three modalities - Individual, Couples and Relay.
This October 6, in the Beach of the Nova Mar Bella of Barcelona, ​​the starting gun will start at 8:10 am in the morning of the Barcelona Triathlon Series by Santander, of which Castelli is official textile sponsor.

The triathlon is available in three distances:
• Olympic: 1,500 m swimming / 40 km cycling / 10 km running
• Sprint: 750 m swimming / 20 km cycling / 5 km running
• Supersprint: 350 m of swimming / 10 km of cycling / 2.5 km of running
And all distances are disputed in three modes: Individual, Couples and Relay. In addition, for relay lovers, there is also the option of "a la carte relay", that is, you can choose the segment you want to do: swimming, cycling or running on foot. In this case, Castelli has the participation of Marcel Zamora, who will make the segment on foot, along with Núria and Matilde, the winners of the "BARCELONA TRIATHLON CON MARCEL ZAMORA" draw.
Mujeres Triatletas
For some editions, Barcelona Triathlon by Santander posed a challenge: to be the triathlon with more women at the starting line. In recent years he has worked to achieve it and, although there is still a long way to go, female participation now exceeds 26%.
To achieve this, return with the Women Triathletes campaign. Backed by the success of past editions.
Women Triathletes brings together ambassadors of different profiles, which allows women of all kinds and conditions to have references for achieving their sporting challenge.
The Barcelona Triathlon by Santander has raised the challenge of being the triathlon with more women at the starting line. Currently, female participation exceeds 26%, and the goal is to increase this percentage in each edition. These are the Women Triathletes 2019: Anna Flaquer, Laura Gómez, Annita Smiles, Montse Nafría and Mi Hoa Lee.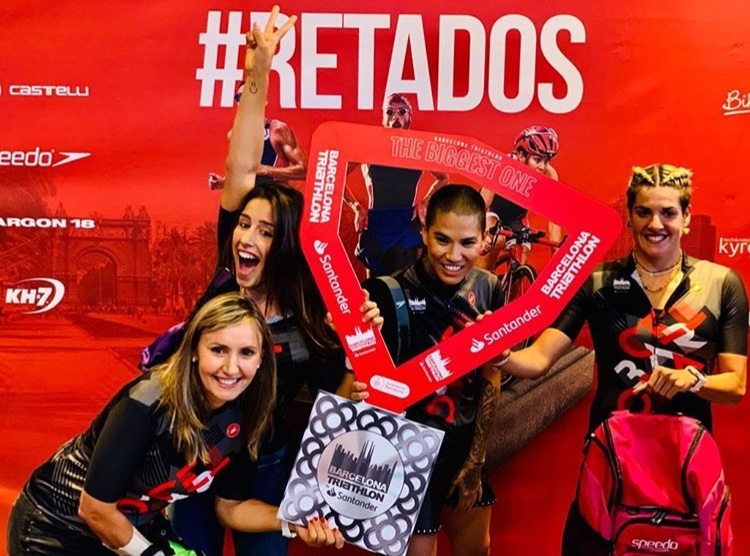 TRI EXPO Barcelona Triathlon by Santander
The Barcelona Triathlon by Santander offers you the possibility to find the latest news about brands related to the triathlon sector. At the Castelli stand you can find the Santanter Triathlon Series 2019 collection (see collection) and the Barcelona Triathlon special collection by Santander 2019 (see collection), with exclusive premium designs.
SANTANDER TRIATHLON SERIES 2019

BARCELONA TRIATHLON BY SANTANDER 2019

Location 
Moll de Marina, Barcelona (link map)
Schedule: 
Saturday 5th october 10:00 – 19:00h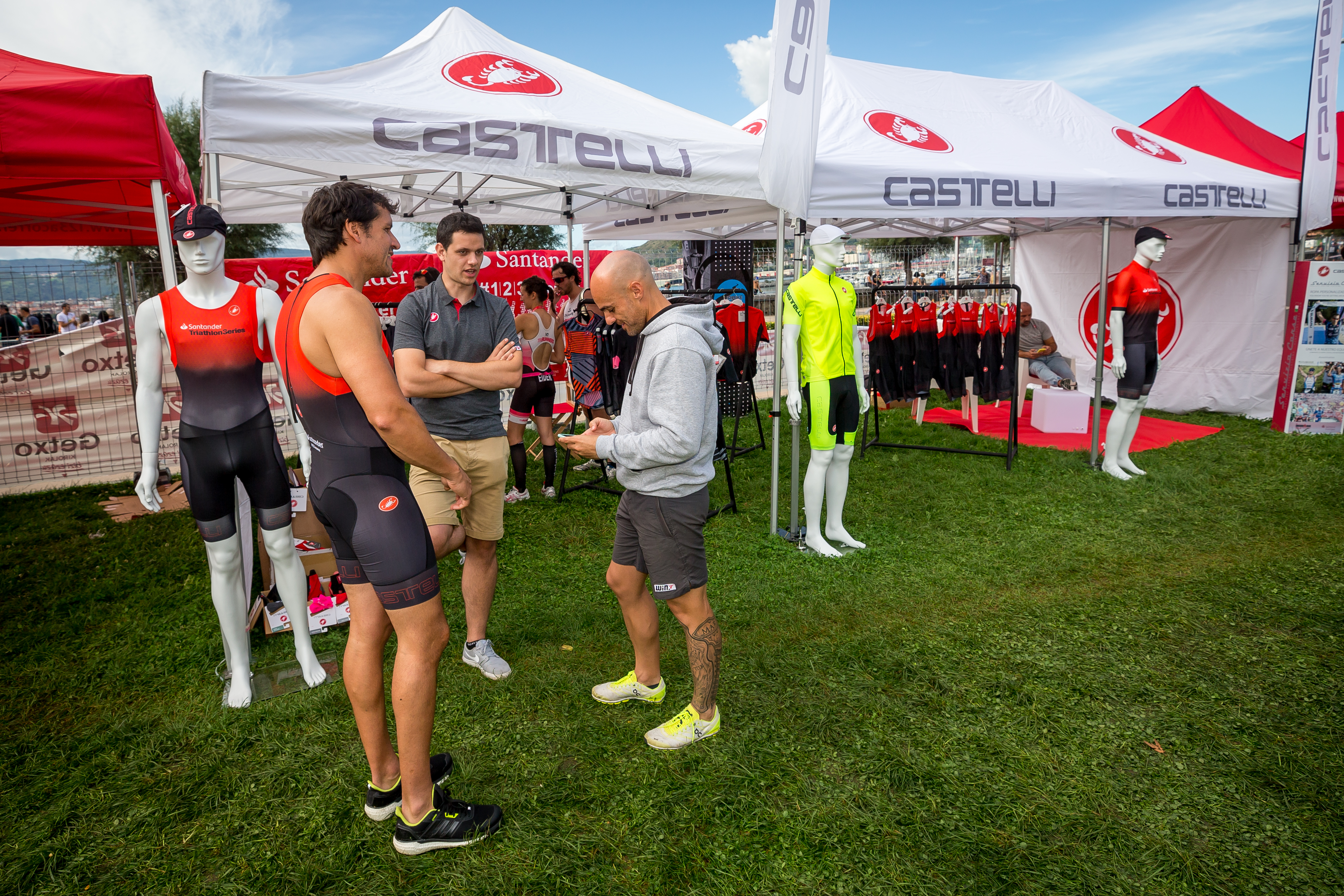 Product added to wishlist